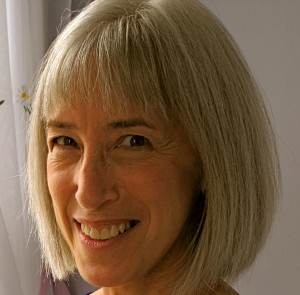 The Winter I series of Saturday classes at  runs from Jan. 13 through Feb. 24 for one hour, beginning at 11 am.  Newcomers are welcome.
Rachel Lidov is an experienced teacher, focused on helping her students to be comfortable, healthy, skillful and self-expressive in both her teaching professions: piano practice and performance, and the Feldenkrais Method® of learning through movement.  Her goal is to improve how each student performs and functions in everyday life.
Rachel holds an Honours B.F.A. in Music from York University in Toronto.  In New York City she has studied piano with Kenneth Cooper and Lisa Grad.
She is a Guild Certified Feldenkrais PractionerCM.  Repetitive stress injuries led her to Feldenkrais Method Awareness through Movement® classes in the early 1990s at the Feldenkrais Learning Center. Impressed by how the Feldenkrais Method not only enabled her to integrate her whole body in such a way that she played with greater ease and freedom but also improved all aspects of her daily life,  she decided to seek certification.  She trained in the Feldenkrais Professional Training Program at the Feldenkrais Institute, here in New York City.
Rachel has joined the faculty of the Feldenkrais Learning Center, to teach Awareness Through Movement classes Thursday evenings at 7:00 PM, and Saturday mornings at 11:00 AM.  She's delighted to return now as a teacher to NYC's oldest established co-operative of experienced Feldenkrais Guild Certified Practitioners, at 2121 Broadway, Suite 404, between 74th and 75th Streets, above Fairway Market, where she spent so many fruitful hours as a student.
Rachel has raised two wonderful daughters and two lively dogs in New York City.  After 9/11 she devoted several years of work to co-found 9/11 Environmental Action, an advocacy organization with the purpose of restoring and expanding public environmental health and safety protections, and securing medical monitoring and health care for those whose health may have been affected by World Trade Center environmental contamination.